Further creations by Vilene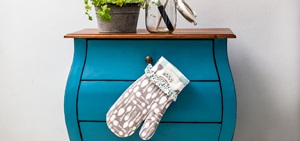 Enjoy baking even more with a self-made oven glove with heat-insulating batting.

This table organiser is space-saving and it will help you to keep things tidy – without needing anything to hang it up on.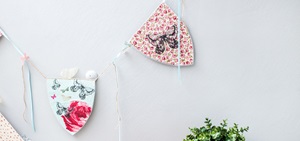 You want to celebrate outside in your garden and need to protect your garland from water and dirt? With Lamfix you'll be able to enjoy your decoration for even longer.