Step 1
Cut the fabrics into 5-cm squares (the squares can be bigger or smaller, but they must always match the grid. Cut edges must always be on the grid lines). Lay Quilter's Grid out on an ironing board/table with the adhesive side (rough side) up. Put the squares of fabric onto the Quilter's Grid in the pattern of your choice with the right side up, making sure that the cut edges touch one another and that they are aligned along the printed grid lines.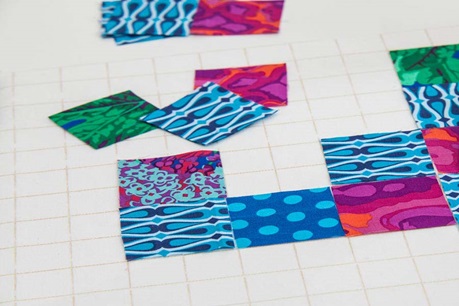 Step 3
Begin on one side of your design by folding the first row with the right sides facing (the right sides of the fabric are on the inside). The Quilter's Grid lines are in the fold. Stitch down from the top to the bottom by the width of the presser foot. Repeat until all the vertical rows have been sewn.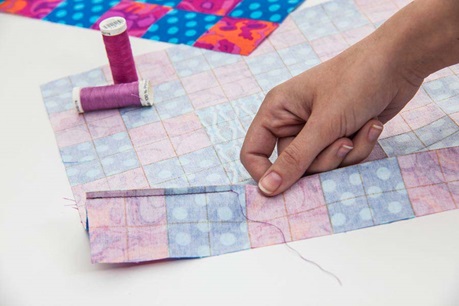 Step 5
As with the vertical rows, now sew down the horizontal rows by the width of the presser foot from the top to the bottom (you can, for example, make a wider seam to change the final size of the squares you are sewing). When sewing, sew the seam allowances down alternately to the left and to the right. This keeps the intersections flatter (if your seam allowance is wider, you can also cut the seams open and then iron them out flat)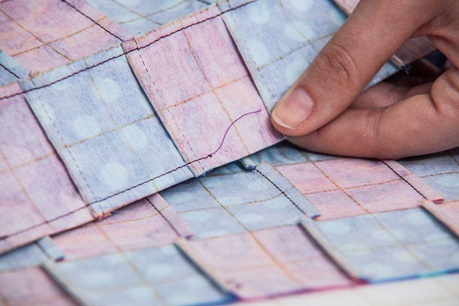 Further creations by Vilene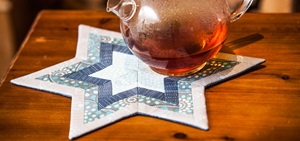 Ideal for those cold days! Sew an unusual mat for your hot pot of tea.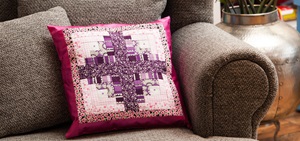 Patchwork cushion - Video
Make yourself comfortable on your couch with a self-made patchwork cushion.