Description and benefits
Properties
Components: Light-weight, soft sewable nonwoven interlining made of a blend of synthetic fibres; to prevent fibre migration it is combined with self-adhesive and water-soluble embroidery backing on transfer paper and wadding made of very soft, bulky and highly care-resistant synthetic fibres.
Fabrics:
For making an embroidered pillow. Suitable for all fabrics.
---
Description:
The kit includes a step-by-step instruction (10 steps) and the following products:
2x L11 (400 x 400 mm), 1x Solufix DIN A4 (210 x 297 mm), 1 bag Deco-Wadding (~200 g), 1 instruction manual, 6 embroidery patterns, 1 pattern
---
Important notice
We recommend to test the products before starting processing.
---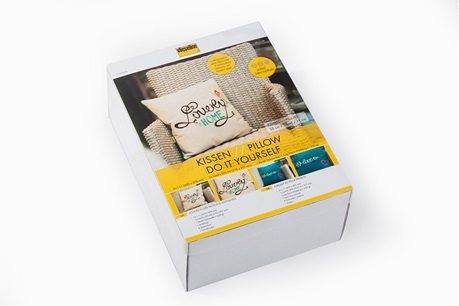 Care
machine wash 40°

dry cleanable