How it works:
Lay X 50 with the adhesive facing downwards onto the wrong side of the fabric and iron it on step by step with a dry iron.
Topstitch on the side with the batting, following the adhesive pattern.
Lay the topstitched part and the back of the cushion on top of one another with the right sides facing and sew them together, allowing for a 1-cm seam.
Then turn inside out through the opening and fill with deco-wadding.
Further creations by Vilene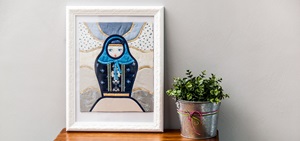 With Fuse-n-Tear you can use the Tiffany method easily and neatly with different fabric patterns.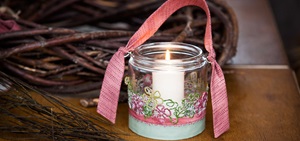 Embroidered table lantern
Decorate boring table lantern glass with a border you have embroidered yourself - quickly and easily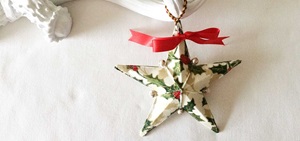 Sew yourself this 3D star from your favourite Christmas fabrics to personalize your colour scheme on a tree or home décor. Designed by Sheila King, Vlieseline Design Studio