Batting P 120
Application
Application areas
For patchwork and quilting, duvets, baby rugs, upholstery as well as warm and functional clothing such as jackets, coats or protective clothing. Suitable for all fabrics.
Processing
1. Simply lay underneath and sew together; quilt with a spacing of max. 15 cm. Quilting spacing: 15 cm.
2. Sew in by hand or using a sewing machine.
Advantages
• Flame retardant finish
• Lightweight, soft PES batting
• Versatile applications
• No fibre migration
• Retains its shape even after washing
Care recommendation
Processing information
We recommend testing the products before using them in your project.
You might also be interested in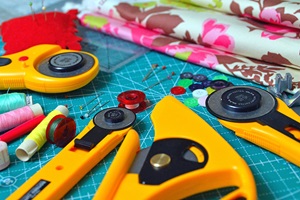 Let our sewing instructions inspire you to create new projects.