Decovil I Light
Application
Application areas
For creative work such as bags, hats, belts etc. and for interior design. Suitable for cotton, decorative and synthetic fabrics.
Processing
1. Lay the interlining with the coated side facing the reverse side of the fabric.
2. Cover with a damp cloth and iron for around 6 seconds, section by section.
3. Do not push the iron. After fixing, lay the pieces down flat to cool down for around 30 minutes to allow the bond to stabilise.
Advantages
• Dimensionally stable
• High resilience
• Resistant to bending
• Extremely resistant to tearing
• Non-fraying
• Can be punched in several layers if required
• Very easy to sew in
• Suitable for stitching and turning
Care recommendation
Processing information
We recommend testing the products before using them in your project.
You might also be interested in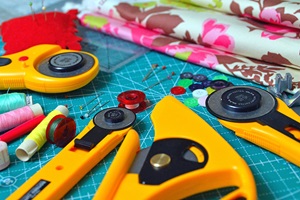 Let our sewing instructions inspire you to create new projects.