Stitch-n-Tear
Application
Application areas
Backing for embroidery and appliqué, sewing aid for the individual design and production of patchwork patterns and stitching work and for the transfer of motifs to the right side of fabrics. Suitable for all fabrics. Also suitable to use with embroidery hoop.
Processing
1. Tack a piece of Stitch-n-Tear which is a little larger than the motif underneath the fabric.
2. Embroider your desired motif.
3. Then simply tear off the Stitch-n-Tear.
Advantages
• Exact results
• No stretching of the fabrics
• Easy to mark with a soft pencil
• Can be torn out
Care recommendation
Processing information
We recommend testing the products before using them in your project.
You might also be interested in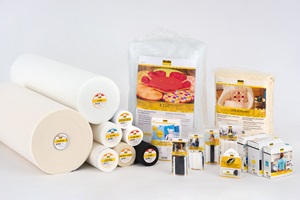 In our complete brochure you will find a detailed description of each product.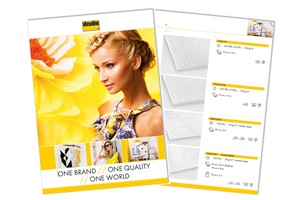 Our digital sample folder makes it easy for you to choose the perfect interlining.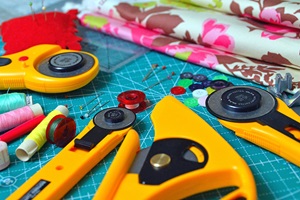 Let our sewing instructions inspire you to create new projects.