Bias Tape
Application
Application areas
Securing of bias-cut or round edges. Suitable across a wide range of fabrics.
Processing
1. The bias tape is 12 mm wide and has a chain stitch at 4/8 mm from the edge. Iron on the tape in such a way that the 8 mm side meets the fabric edge and is sewn right behind the chain stitch.
2. Slowly and firmly iron on for around 8 seconds per section. Iron dry.
Advantages
• Secures and finishes all round and diagonal edges
• Versatile in application
• No stretching of the edges thanks to the chain stitch
• Flat, soft stitch-and-fold edges
Care recommendation
Download
Processing information
We recommend testing the products before using them in your project.
You might also be interested in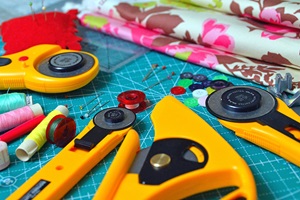 Let our sewing instructions inspire you to create new projects.