Bondaweb
Application
Application areas
For ironing onto bias-cuts fabric strips used for Tiffany patchwork, braid patchwork, belt loops, for the processing of hems and lots more.
Processing
1. Lay the Bondaweb with the rough side on the reverse side of the fabric and iron on for around 5 seconds and then leave to cool down.
2. Remove the backing paper and fold over the fabric.
3. Iron for around 10 seconds with a damp cloth, section by section, so that the fabrics fuse together. Do not push the iron.
Advantages
• Adhesive on both sides
• Easy to work with
Care recommendation
Download
Processing information
We recommend testing the products before using them in your project.
You might also be interested in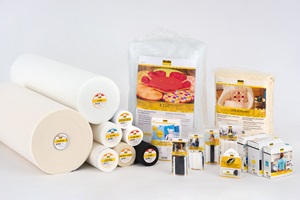 In our complete brochure you will find a detailed description of each product.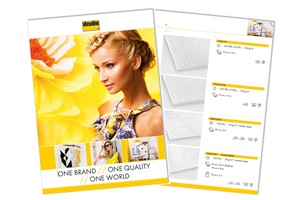 Our digital sample folder makes it easy for you to choose the perfect interlining.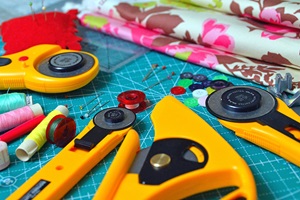 Let our sewing instructions inspire you to create new projects.