Wundaweb
Application
Application areas
For joining layers of fabric, e.g. the fast and easy production of hems by ironing. Fast and easy securing of hems by ironing, sewing ist no longer required. Suitable for all fabrics.
Processing
1. Finish the hem edge and iron in a hem. Insert Wundaweb into the hem.
2. Iron on with a damp cloth for around 10 seconds, section by section. Do not push the iron.
3. After fixing, lay the pieces out flat to cool off for 20 minutes.
Advantages
• Quick to iron on
• Perfect final look without needle holes
Care recommendation
Processing information
We recommend testing the products before using them in your project.
You might also be interested in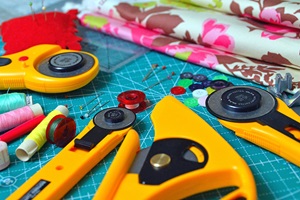 Let our sewing instructions inspire you to create new projects.