How it works:
Lay 2 layers of outer fabric on top of one another with the right sides facing and lay 1 layer of 278 Soya-Mix on top of it.
Sew all the layers together with a 1-cm seam allowance, leaving an opening to turn the work inside out.
Turn the work through the opening.
Quilt the layers together on the right side.
Further creations by Vilene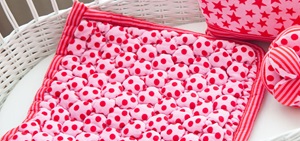 Crashing with a difference
Sew a warm mattress pad for baby's cot using a special technique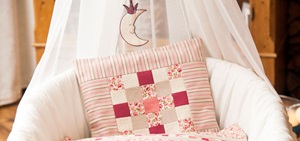 Your baby will sleep really well on a flat pillow you have made yourself with Quilter's Grid.