How it works:
Put two layers of Solufleece on top of one another.
Clamp the two layers in an embroidery frame.
Embroider the ornaments of your choice with an embroidery machine.
Rinse the ornament in 30°C warm water until the Solufleece has completely dissolved.
Attach the completed ornament to your chosen bag.
Further creations by Vilene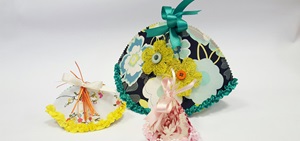 Easy to make favour, Easter décor, Christmas Tree decoration.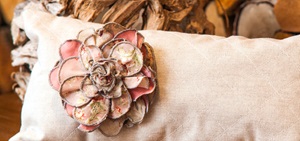 Water-soluble Solufleece as an aid in machined embroidery work or new creative techniques, such as "crushing" and "crazy patchwork".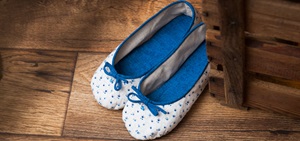 You've had enough of heavy, dreary slippers? Why not sew your own slippers – light on your feet and to top it all, good to look at.